Hello, fellow readers! Welcome back to another Bonus Content Friday! I'm so excited to share that this week's post is a book tag I was nominated to do by a fellow blogger, Riddhi Bhargava over at Whispering Stories. Thank you so much for the nomination, Riddhi! Please go give her blog some love when you get finished over here — she has some fabulous content up on her site!
The Rules:
Thank the blogger who nominated you and provide a link to their blog
Answer the 11 questions given to you
Nominate 11 other bloggers
Ask your nominees 11 questions
Riddhi's Questions for Me:
1) What is your favorite book series?
This question is such a hard one because there are so many series that are near and dear to my heart. If I had to pick just one, it would have to be the Dark Elements series by Jennifer L. Armentrout. The characters are just so lovable (and some hateable lol!), the plot is perfectly paced and action-packed, and the plot twists blow my mind every time I read it. It was also one of the first series that got me into reading!
2) What is your favorite song?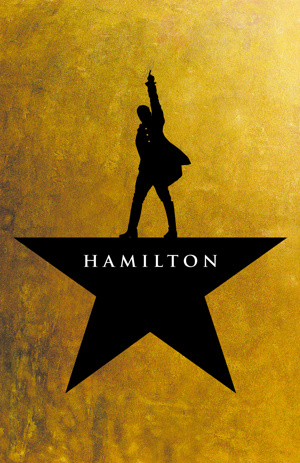 My favorite song changes almost weekly (so many good tunes out there now, y'all!), but this week's would have to be Blow Us All Away from the musical, Hamilton. I don't know what it is about this song that's so addictive (the whistling because I can't for the life of me whistle, maybe?), but I swear I could listen to it for an hour straight and not get bored of it!
3) Favorite movie?
I'm not a big movie-watcher, but I guess I would have to pick Divergent for this one since I always feel so kick butt after watching it (even though I sure as heck would not have been a Dauntless!). And, it just so happens to be a book-to-movie adaptation, so perfect choice to put on my book blog, I think!
4) What are your hobbies?
When I'm not reading or blogging, I absolutely love to cook and bake! I also have the most precious two-year-old sheltie pup named Rowan (yes, named after the fictional character from Throne of Glass!) that I have so much fun hanging out with in my free time.
5) Dogs or cats?
I know I'm supposed to just pick one but I literally cannot for this one — BOTH!!! Huge animal lover here if you can't tell!
6) Favorite genre?
My favorite genre definitely fluctuates from time to time, but I think with the current goings on of the world, I have been reading a lot more contemporary romances than I used to and LOVING them because they never fail to bring a smile to my face!
7) One genre you have never read?
Horror fiction — and I don't plan to read it ever, if I can help it! I'm not a huge fan of doing/reading things that intentionally scare me, though I do know a lot of people who enjoy this genre of reading!
8) Favorite month of the year?
You're killing me with these tough questions, Riddhi (LOL!). Though I don't love the cold weather, my favorite month would have to be December because I love the family time I get to soak up around the holidays. The long break from school is also a huge plus since I have so much extra time to dedicate to other, more exciting things (like blogging and reading!).
9) One thing that people love about you?
Other than my endless book recommendations (HA!), I think people appreciate the fact that I'm willing to help them brainstorm and implement creative solutions to relatively common problems they are having to contend with. This especially comes in handy and has appeared to be helpful to others when we have had to work together on college group projects.
10) One character you would die for?
Oh, man. Hmmm…. This one has to be the toughest question on the list because most of the characters I would want to save are perfectly capable of saving their own lives even in the most extreme of circumstances. I guess I would have to go with Percy and Monty from A Gentleman's Guide to Vice and Virtue because they're kind of hot messes and could use all the help they could get if put in a life or death situation!
11) Which habit of yours do you want to change?
So I actually just recently just started working on this, but I am a habitual fingernail-chewer when I get stressed out. Luckily this habit is almost broken now, but I'd totally be lying if I said I wasn't guilty of falling back into this bad habit!
My Nominees:
Questions for My Nominees:
Least favorite genre you've read?
Favorite animal?
What's something many people don't know about you?
Favorite book you've read this month?
Who is your favorite author?
How many books do you own (physical, ebooks, and audiobooks included)?
Favorite midnight snack?
What post on your blog are you most proud of and why?
Paperbacks or hardcovers?
Favorite season?
Fruits or vegetables?
Even if I didn't tag you, I still highly encourage all of you to do this tag. Not only was it a ton of fun, but it will also help your readers find some fabulous new book blogs to check out — what a great way to support others in the bookish community, right? 🙂
Until next week, bookish friends! May your weekend be filled with all the books 🙂